Fiction︎︎︎


I write fiction in a number of formats including short stories, flash, micro-shorts, etc. I'm currently working on a novel-length work of fantasy set in an alternate reality Kuala Lumpur.

---
"Orbiter in Love", Sine Theta Magazine #19: HIGH NOON (May 2021)
Purchase print issue from Blurb
Sample pages
In that brief span of chaos, Venus filled her sensors: the planet's dreamy blues and craters picked out in gold across the surface. The persistent, dense warmth that radiated off its surface kissing the orbiter's soft outer-metals.

They said that Venus was a "sister planet" to Earth, her birthplace. What nonsense. Earth had its moments, but Venus was something else entirely. They have never seen the plains send up a perpetual lights show of magma and sparks; never found themselves breathless with wanting after witnessing the dawn blink slowly awake over the ridged shoulder of Ishtar Terra, or her sunsets sinking quiet below Aphrodite's breast.
---
Click here to read
Excuse me!?! This was my wedding!! Not a space for you to promote your weird cult!! When I said this to Jesus, he had the nerve to tell me that his "miracle wine" was better than anything we were serving. I was so angry and offended, I told them to leave but everyone kept whispering as if I was the crazy person.
---
"Hotel California", Kill Your Darlings Magazine (April 2020)
Click here to read
I looked up then. Seema was looking at me—really looking at me, as if for the first time that entire night, and she's not sure what she's found. Her purple stained lips showed patches of maroon from where the colour clung to the cocktail glass. 'Look, it's like this lah,' she said. 'Will things be different? Yah, of course they will be! You'll be married, and a Muslim. That's just how it is. But we'll still hang out.'
Seema has never been that careful with other people's feelings, but she has always been honest. She once told me that all girls are born with calculators for brains—always doing the mental tallying up of how much they are willing to lose for what can be gained. That night, I saw her carefully wipe the humour from her face, her calculator brain whirring away.
Then she grinned and shrugged genially. 'There's like a million halal places in this city! I like chicken as much as I like beer—but no more porky bak kuh teh for you!' She cackled. 'Welcome to the Hotel California!'

Nonfiction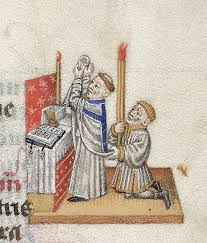 "goodbye house,"
The Willowherb Review
, Issue #4: Tracts. (September 2021)
"10 books by Malaysian women you should be reading,"
Electric Literature
. (August 2021)
"The Dirt: The elegant chaos of WhatsApp stickers,"
The Dirt Newsletter.
(June 2021)
"The Rich Will Not Save You,"
Wait A Minute Now
. (May 2021)
"COMMENT | This International Women's Day, I'm thinking about how tired (the women) are,"
Malaysiakini.com
(March 2021)
"Ode to My ChaoChao,"
Apartment Therapy
. (August 2020)
"Inside is Forever": Letters from Kuala Lumpur
,
Plural Art Magazine. (
April 2020)
"four stories of friendship,"
Brisbane and Elsewhere Art UnTriennial catalogue. (2019)
"The Undeniable Power of Dato' Seri Vida"
,
VICE
Indonesia. (May 2017)
---
Arts Criticism & Reporting ︎︎︎

Between 2017 and 2018, I was a regular contribute to the now-defunct Art Republik Magazine Singapore.
---
Journalism ︎︎︎
Between 2017 and 2019, I worked as a full-time and freelance journalist, covering Southeast Asia's technology and business industries, arts and culture, as well as social issues.
My work has been published by a number of outlets in the region, inclusing
South China Morning Post, Vice Indonesia, New Naratif
and
Tech in Asia
.
My previous work covering technology for Tech Wire Asia can be found
at this link.
"Malaysia artisanal mooncake makers keep baking into old age for the love of the job,"
South China Morning Post
(September 2018)
"Blowpipes for handbags: Malaysia tribe driven from forest weave handicrafts to pay for food and children's education,"
South China Morning Post
(September 2018)
"Weaponising Science: Malaysia's LGBT 'Research',"
New Naratif. (July 2018)
"What Malaysia really needs to do to empower women, according to rights activists,"
South China Morning Post
(March 2018)
"Malaysian mining town's Chinese Hakka heritage is under threat, despite efforts to keep the history alive,"
South China Morning Post (Feb 2018)
"How Chinese Malaysian writers spurned at home found success in Taiwan, and why cultural identity is so often a theme of their novels,"
South China Morning Post
(Jan 2018).
"How life is tough for transgender people in conservative Malaysia, who face violence, religious and official bias, and abusive media,"
South China Morning Post
(November 2017)
"IFRS or AAOIFI? We'll stick with the former, says Malaysian accounting experts,"
Salaam Gateaway
, Reuters. (November 2017)
"Industry jargon and technical terminology: No such thing as a 'halal hotel' in Malaysia – Islamic Tourism Centre head,"
Salaam Gateway
, Reuters. (September 2017)
"Robo-advisors ready to morph Malaysia's Islamic finance industry,"
Salaam Gateway
, Reuters. (August 2017)
[written under pseudonym, Beatrice Low]
Special Projects︎︎︎

I've worked with a number of different folks on a range of projects, including exhibition texts for a number of art galleries and festivals around Asia Pacific.
---
"ALMOST DARURAT" Zine (2021)
Mahsuri Press.
Created in response to the announcement of Emergency laws in 2021, this zine collects works of fiction, nonfiction, memoir, poetry and art as a citizens' history of this tumultuous time. Includes works by Minxi Chua, Zoe Yapp, Atiqah Farhanah Aznur, Sharon Chin, adiHJ, Erin Malikhan, Liy Yusof, batu bata, "Penulis Asing Tanpa Izin", Foo Sek Han, Michelle Yesudas, Shameera Lin, and Hazel Marie Kugan. Edited by Deborah Germane Augustin.
The zine has also been concurrently translated by Adriana Nordin Manan and Jack Malik.
Purchase with PayPal
Purchase with Bank Transfer (Malaysia Only)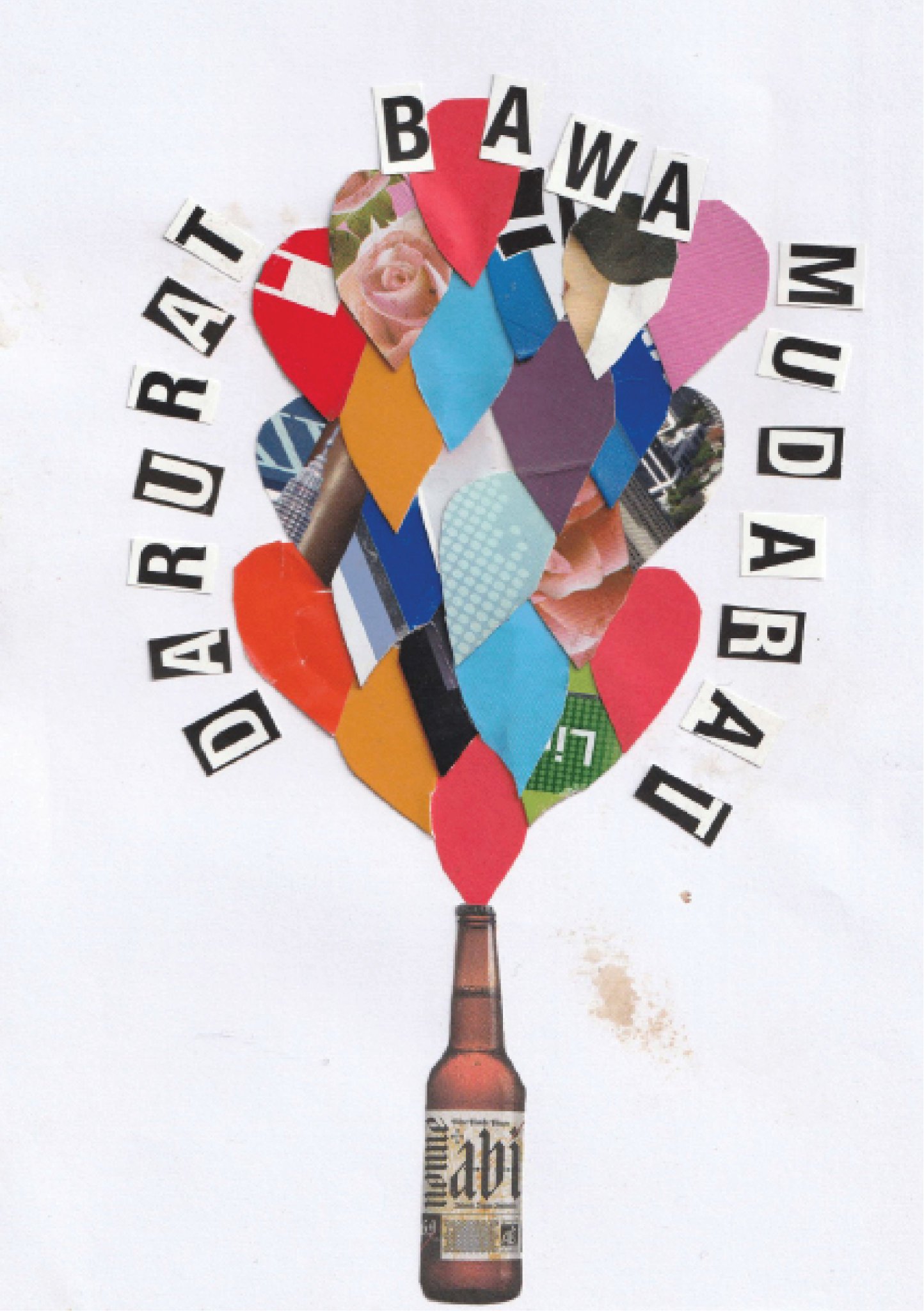 ---
Resources for Survivors of Sexual Assault
This is regularly-updated resource of services available to support survivors of sexual assault in Malaysia, as well as information on issues of consent, gender-based violence, and the relevant laws. I wrote the copy for the site with Syar S. Alia, and it was translated by @diainthecity.
Click here to accces the resource
---
Exhibition Text for James Seet's "Memories"
The Backroom (Kuala Lumpur)

James Seet, in his solo exhibition
Memories
, strides the thin line between memory as both a reconstructive and creative force, exploring the blurred edges and modularity of recollection. Throughout his work, James has explored the power of clay as a kind of recollective material. As a material, clay has charted the rise and fall of empires, provided the literal foundations for human industry. Despite its fragility, ceramics are somehow synonymous with posterity.
With
Memories
, the artist brings to bear a taste of his many explorations into how the mind, and specifically the memory, can manifest itself in the real world, without losing its natural drama and whimsy. Clay takes on the shape it given, but it can also be unpredictable, fragile, and wholly individual.
Click here to read the essay
Click here for information on the exhibition
---
Essay for "Rasa Sayang" exhibition
A+ Works of Art (Kuala Lumpur)
A+ Works of Art is proud to present
Rasa Sayang
, a group exhibition that brings together an assembly of artists, writers and poets to mark the one-year anniversary of the 14th general election. The title, which refers to the folk song known to most Malaysians regardless of ethnicity, class and age, evokes the sense of love and loss that was felt by many towards the nation's precarious political trajectory.
Click here to read the essay text
Click here for information on the exhibition
---
Exbition Text, Chang Fee Ming's, "Malaysia: Past, Present, and...", ArtExpo+ 2018, A+ Works of Art (Kuala Lumpur)
Chang Fee Ming is one of the foremost watercolour artists working in Malaysia today. Though most of his works are extended meditations of his life in Terengganu state, there has been a gradual and noticeable shift in his work towards the political sphere. This essay was written in conjunction with his solo exhibition solo exhibition
"Malaysia: Dulu, Kini dan... (Malaysia : Past, Present and...)"
held at Art Expo Malaysia 2018, Kuala Lumpur from 11 to 14 October 2018.
Click here to read the essay text.