Nonfiction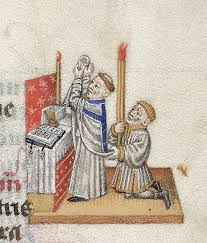 "goodbye house,"
The Willowherb Review
, Issue #4: Tracts. (September 2021)
"10 books by Malaysian women you should be reading,"
Electric Literature
. (August 2021)
"The Dirt: The elegant chaos of WhatsApp stickers,"
The Dirt Newsletter.
(June 2021)
"The Rich Will Not Save You,"
Wait A Minute Now
. (May 2021)
"COMMENT | This International Women's Day, I'm thinking about how tired (the women) are,"
Malaysiakini.com
(March 2021)
"Ode to My ChaoChao,"
Apartment Therapy
. (August 2020)
"Inside is Forever": Letters from Kuala Lumpur
,
Plural Art Magazine. (
April 2020)
"four stories of friendship,"
Brisbane and Elsewhere Art UnTriennial catalogue. (2019)
"The Undeniable Power of Dato' Seri Vida"
,
VICE
Indonesia. (May 2017)
---
Arts Criticism & Reporting ︎︎︎

Between 2017 and 2018, I was a regular contribute to the now-defunct Art Republik Magazine Singapore.
---
Journalism ︎︎︎
Between 2017 and 2019, I worked as a full-time and freelance journalist, covering Southeast Asia's technology and business industries, arts and culture, as well as social issues.
My work has been published by a number of outlets in the region, inclusing
South China Morning Post, Vice Indonesia, New Naratif
and
Tech in Asia
.
My previous work covering technology for Tech Wire Asia can be found
at this link.
"Malaysia artisanal mooncake makers keep baking into old age for the love of the job,"
South China Morning Post
(September 2018)
"Blowpipes for handbags: Malaysia tribe driven from forest weave handicrafts to pay for food and children's education,"
South China Morning Post
(September 2018)
"Weaponising Science: Malaysia's LGBT 'Research',"
New Naratif. (July 2018)
"What Malaysia really needs to do to empower women, according to rights activists,"
South China Morning Post
(March 2018)
"Malaysian mining town's Chinese Hakka heritage is under threat, despite efforts to keep the history alive,"
South China Morning Post (Feb 2018)
"How Chinese Malaysian writers spurned at home found success in Taiwan, and why cultural identity is so often a theme of their novels,"
South China Morning Post
(Jan 2018).
"How life is tough for transgender people in conservative Malaysia, who face violence, religious and official bias, and abusive media,"
South China Morning Post
(November 2017)
"IFRS or AAOIFI? We'll stick with the former, says Malaysian accounting experts,"
Salaam Gateaway
, Reuters. (November 2017)
"Industry jargon and technical terminology: No such thing as a 'halal hotel' in Malaysia – Islamic Tourism Centre head,"
Salaam Gateway
, Reuters. (September 2017)
"Robo-advisors ready to morph Malaysia's Islamic finance industry,"
Salaam Gateway
, Reuters. (August 2017)
[written under pseudonym, Beatrice Low]