Special Projects︎︎︎

I've worked with a number of different folks on a range of projects, including exhibition texts for a number of art galleries and festivals around Asia Pacific.
---
"ALMOST DARURAT" Zine (2021)
Mahsuri Press.
Created in response to the announcement of Emergency laws in 2021, this zine collects works of fiction, nonfiction, memoir, poetry and art as a citizens' history of this tumultuous time. Includes works by Minxi Chua, Zoe Yapp, Atiqah Farhanah Aznur, Sharon Chin, adiHJ, Erin Malikhan, Liy Yusof, batu bata, "Penulis Asing Tanpa Izin", Foo Sek Han, Michelle Yesudas, Shameera Lin, and Hazel Marie Kugan. Edited by Deborah Germane Augustin.
The zine has also been concurrently translated by Adriana Nordin Manan and Jack Malik.
Purchase with PayPal
Purchase with Bank Transfer (Malaysia Only)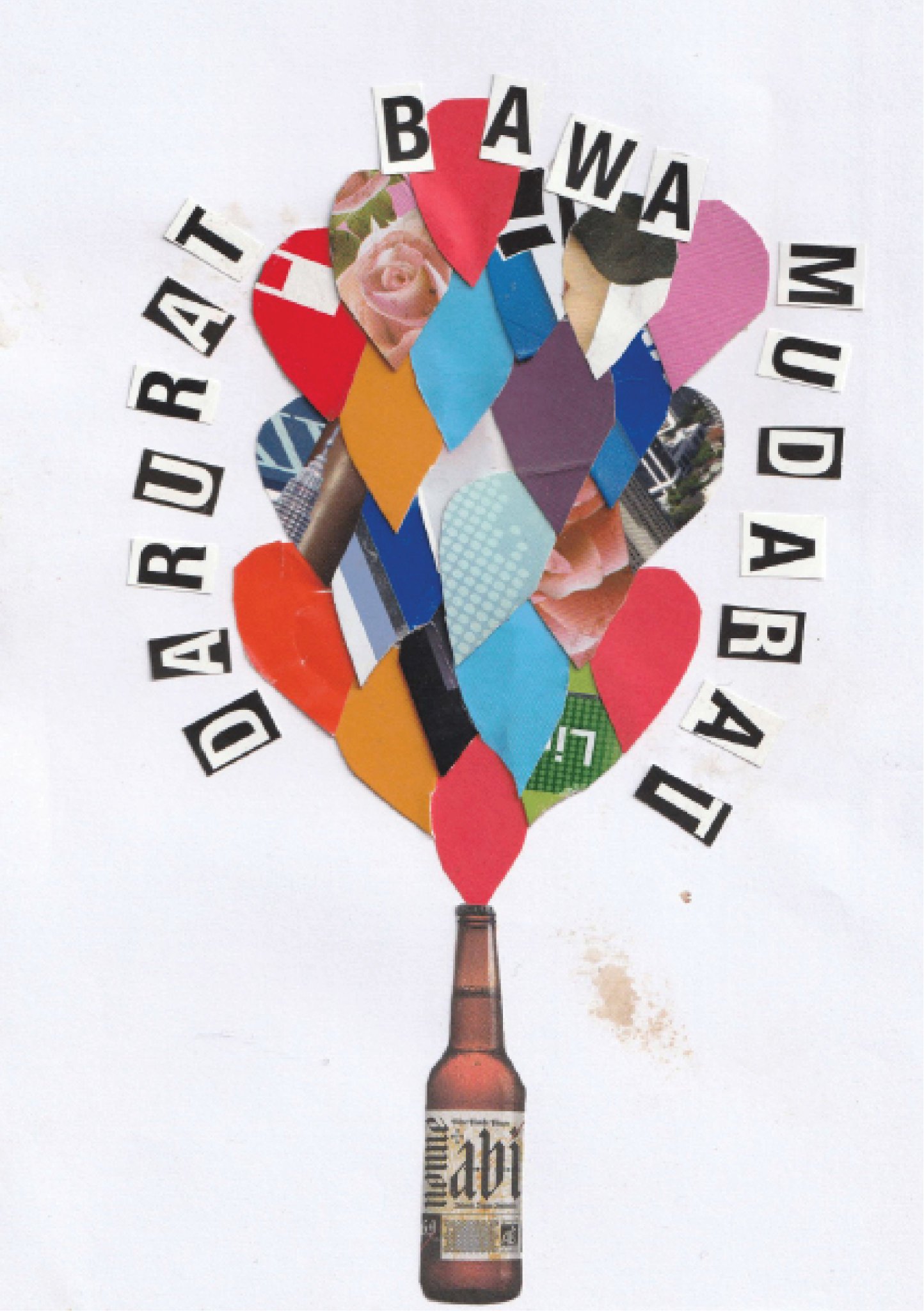 ---
Resources for Survivors of Sexual Assault
This is regularly-updated resource of services available to support survivors of sexual assault in Malaysia, as well as information on issues of consent, gender-based violence, and the relevant laws. I wrote the copy for the site with Syar S. Alia, and it was translated by @diainthecity.
Click here to accces the resource
---
Exhibition Text for James Seet's "Memories"
The Backroom (Kuala Lumpur)

James Seet, in his solo exhibition
Memories
, strides the thin line between memory as both a reconstructive and creative force, exploring the blurred edges and modularity of recollection. Throughout his work, James has explored the power of clay as a kind of recollective material. As a material, clay has charted the rise and fall of empires, provided the literal foundations for human industry. Despite its fragility, ceramics are somehow synonymous with posterity.
With
Memories
, the artist brings to bear a taste of his many explorations into how the mind, and specifically the memory, can manifest itself in the real world, without losing its natural drama and whimsy. Clay takes on the shape it given, but it can also be unpredictable, fragile, and wholly individual.
Click here to read the essay
Click here for information on the exhibition
---
Essay for "Rasa Sayang" exhibition
A+ Works of Art (Kuala Lumpur)
A+ Works of Art is proud to present
Rasa Sayang
, a group exhibition that brings together an assembly of artists, writers and poets to mark the one-year anniversary of the 14th general election. The title, which refers to the folk song known to most Malaysians regardless of ethnicity, class and age, evokes the sense of love and loss that was felt by many towards the nation's precarious political trajectory.
Click here to read the essay text
Click here for information on the exhibition
---
Exbition Text, Chang Fee Ming's, "Malaysia: Past, Present, and...", ArtExpo+ 2018, A+ Works of Art (Kuala Lumpur)
Chang Fee Ming is one of the foremost watercolour artists working in Malaysia today. Though most of his works are extended meditations of his life in Terengganu state, there has been a gradual and noticeable shift in his work towards the political sphere. This essay was written in conjunction with his solo exhibition solo exhibition
"Malaysia: Dulu, Kini dan... (Malaysia : Past, Present and...)"
held at Art Expo Malaysia 2018, Kuala Lumpur from 11 to 14 October 2018.
Click here to read the essay text.